Creating beautiful smiles is our passion

Range of Dental Treatments


We offer a number of specialist treatments
including root canal treatment, periodontal,
oral surgery and prosthodontics.
For a transformative smile, dental implants can
help to fill gaps and create fuller and brighter
smiles.
We offer teeth straightening using a range
of products and techniques to gently move
teeth in to a nice straight smile.
Facial aesthetics are used to soften
expression lines and define facial contours,
with the careful use of wrinkle relaxation
injections.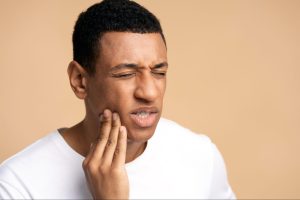 4 Min Read @Get-Found How To Relieve Pain From Dental Implants? Are you getting dental implants? Worried about the pain? This article will help! We'll
Read More »
Would like to say a massive thank you to Harry and his team for giving me a beautiful smile for mt wedding day and my future. Did't think the finish was gonna be as good as it is and now people think my teeth are false because they are so perfect. Thank you once again cant stop smiling would highly recommrnd centre for dentistry to every one.
Mrs Davies (Oldbury)
Harry and his team were fantastic during all of my visits throughout me having braces, genuinely couldn't have picked a better palace for my dentist. Many thanks!
Liam Burbridge
I have had a very good experience at this clinic. Harry is a very good dentist and has managed to save my front teeth. The girl in reception and Harry's assistance are pleasant and professional at all times, I would recommend this service especially if you are nervous about going to the dentist as they put you at ease.
Mrs Sinton
Appointments always go very well and on track. High quality service
Sylvia M'Kandawire
I'm very happy, Harry has changed my life for the better. I can smile now thank you
Dorota
Servicing the Local Area and Wider West Midlands